HONDA: Accord, Acura RDX gains not enough to offset 3rd straight dip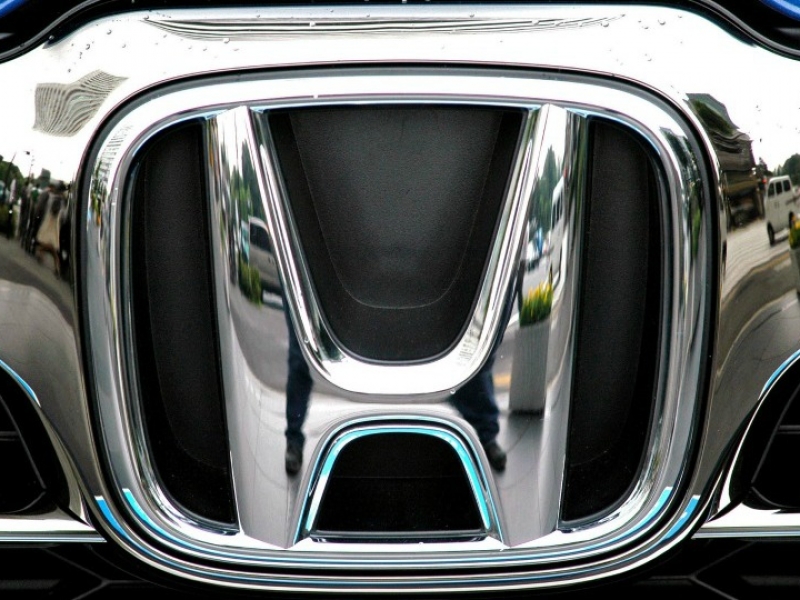 American Honda posted a 9.5 percent drop in U.S. sales to 120,534 for November, as a slight rise for the high-volume Honda Accord midsize sedan was not enough to compensate for declines elsewhere.
The Accord was able to buck the anti-car sales trend in the U.S. with a 1.6 percent gain in November to 23,367. But the Civic — a freshened 2019 model that went on sale last month — had a 30 percent drop in sales to 21,890. And the Pilot midsize crossover, which was also recently freshened and had a record month in October, posted a 26 percent decline in November.
American Honda's drop in sales was partially offset by an 11 percent rise to 14,053 at the Acura division. Acura's results were boosted by the RDX compact crossover, which posted a 58 percent jump to 5,951. November marked the RDX's sixth straight monthly sales record.
American Honda's overall light-truck sales declined 6.8 percent to 67,182 on the month, and the company said in a sales release that it "worked to overcome inventory issues" in the segment. Companywide car sales slipped 13 percent to 53,352.
For the first 11 months of the year, American Honda's sales are down 2.8 percent to 1,449,713.
Brands: Honda down 12 %, Acura up 11 %
Notable nameplates: Accord up 1.6%, Civic down 30%, Honda CR-V down 2.2%, Honda Odyssey up 3.8%, Pilot down 26%, RDX up 58%, Acura TLX down 4.2%
Incentives: $2,023 per vehicle, up 3.5% from a year earlier, ALG says.
Average transaction price: $28,734, up 1.9% from a year earlier, according to ALG.
Quote: "We are thrilled to have the Honda Insight and Acura RDX named as finalists for the 2019 North American Car- and Utility- of the Year awards, an honor that reinforces the success each vehicle is enjoying with a record number of new customers," Henio Arcangeli Jr., senior vice president of the American Honda automobile division, said in a sales release. "With the RDX setting new sales records each month and the Insight helping Honda set a new sales mark for electrified vehicles, we are pleased to have each vehicle in contention for these prestigious awards."
Did you know? The company continues to tout sales of its electrified vehicles — including the Insight, Accord Hybrid and Clarity — which it said passed the 5,000-unit mark for a fifth straight month and have already had a record year.
Read More