Les jeunes délaissent le contenu francophone en vieillissant | Internet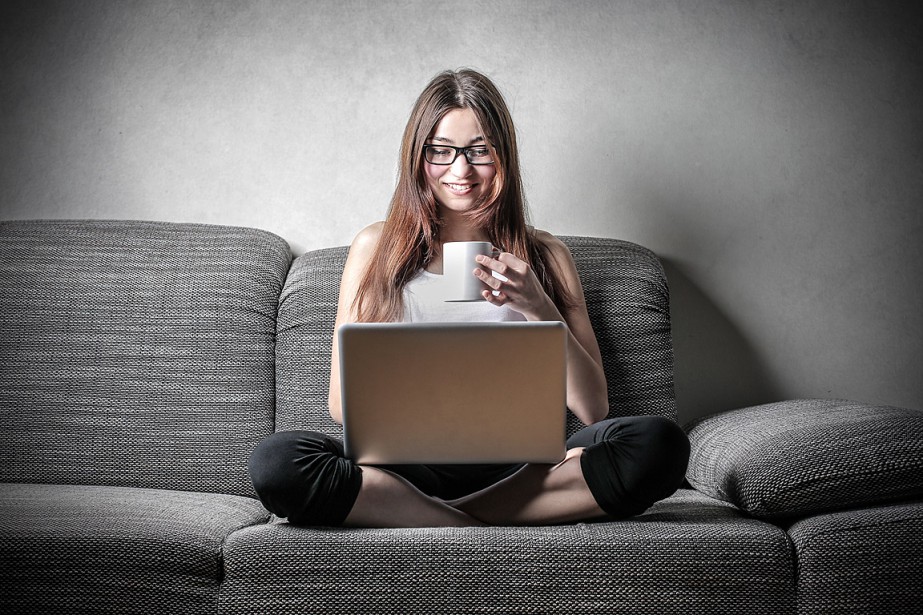 Plus les jeunes internautes vieillissent, moins ils ont tendance à écouter principalement du contenu francophone sur le web. C'est du moins l'une des conclusions d'une nouvelle enquête du Centre facilitant la recherche et l'innovation dans les organisations (CEFRIO), qui a étudié les habitudes des jeunes de 12 à 25 ans sur l'internet.
Selon l'enquête du CEFRIO réalisée l'an dernier, 76 % des jeunes de 12 à 15 ans écoutent toujours des séries, des vidéos ou des films en français, ou la plupart du temps. Cette proportion baisse à 59 % pour les 16 à 18 ans, puis à 49 % pour les 19 à 25 ans.
Chez les 19 à 25 ans, 39 % écoutent « parfois » du contenu en français, et 11 % n'en consultent « jamais ».
Parmi tous les jeunes, 38 % jugent que l'offre de contenu francophone n'est pas suffisante. Chez les 19 à 25 ans, ce chiffre grimpe à 44 %.
Le centre de recherche a mené un sondage sur l'internet auprès de plus de 1500 jeunes. Les résultats ont été pondérés selon l'âge, le sexe et la région. Comme il s'agit d'un sondage réalisé sur le web, la marge d'erreur ne s'applique pas.
Il faut dire que l'écoute de vidéos est une activité importante pour les jeunes sur l'internet. Selon l'enquête, 71 % des jeunes disent aller sur l'internet pour visionner des vidéos pendant la semaine, comparativement à 63 % pour l'écoute de musique et 61 % pour le clavardage.
L'étude du CEFRIO permet aussi d'en savoir davantage sur les préférences des jeunes quant aux séries télévisées.
Ainsi, chez les 12 à 15 ans, ce sont les séries américaines Games of Thrones et Pretty Little Liars qui ressortent davantage. Chez les 16 à 18 ans, Games of Thrones est aussi populaire, tout comme The Walking Dead.
Fait intéressant, chez les jeunes de 19 à 25 ans, la série québécoise Unité 9 s'est classée parmi les séries les plus populaires, aux côtés d'autres émissions américaines.
Selon le CEFRIO, les producteurs québécois devraient en faire plus pour séduire ce jeune public.
« Il y a ici certainement une indication d'un besoin pour développer davantage de contenus pour rejoindre ce jeune marché. D'autant plus que des séries comme Unité 9 ou Série noire ont connu un grand succès, particulièrement auprès des jeunes de 19 à 25 ans », peut-on lire dans le rapport.
Read More