Best shows on Netflix (October 2018): The 50 best Netflix TV series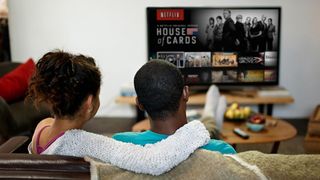 Best Netflix shows: the best shows on Netflix
Best Netflix Shows: Welcome to TechRadar's guide to the best shows and TV series you can stream on Netflix in the United States.
These days Netflix plays host to some of the best TV shows on the planet, bar none. From originals like The Good Place, Bojack Horseman, Dark, and Riverdale, to syndicated content like Archer, Black Mirror and Breaking Bad, if you need to unwind with a great TV show, there's only one place to go.
That means, if you're anything like us, you spend a lot of time in front of the Netflix screen. That also means you run out of shows to watch.
To help you keep that IV bag of great TV content dripping, we've scoured the video streaming service to create a guide to the best Netflix shows in the US right now. We keep this list constantly updated with the latest television shows that you should be watching, so check back soon for more highlights.
October update: Netflix is getting spooky for the month of Halloween, with the much anticipated reboot of Sabrina the Teenage Witch in 'The Chilling Adventures of Sabrina' due to hit the streaming service on October 26. Plus, the long-awaited third season of Daredevil has been announced to land on October 19 as well as season two of coming-of-age animation Big Mouth, which landed on October 5. New Netflix Original Dancing Queen also sees its debut this month, and if you're a fan of Drag Race, Dance Moms, or Queer Eye, you're going to love it.
So where should you start? Our list starts with the most recent releases - so start at the beginning with the latest options or dive straight in to the best of the best, the choice is yours.
Why focus on Netflix? Why not hit up Hulu or tackle Vudu, Crackle or Vimeo? Well, those services are great but, in our opinion, Netflix has the most variety and probably the best shows of any of the other services.
That being said, there's never been a better time to binge watch, so get stuck into our gallery and let us know if your favorite show isn't on the list.
Live in the UK, the UAE or Australia? We have guides for those, too!
Check out our Amazon Prime vs Netflix video below:
Prev Page 1 of 51 Next Prev Page 1 of 51 Next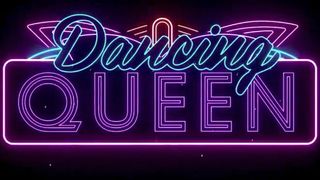 1. Dancing Queen
Dancing Queen is a reality TV show meets documentary, which follows former RuPaul's Drag Race contestant Justin Johnson (AKA Alyssa Edwards) in his day job as the owner and director of children's dance company Beyond Belief.
Fans of Dance Moms, Drag Race, and Queer Eye will love this heartwarming series - but be warned - with only eight episodes on Netflix, it's dangerously binge-able.
Seasons on Netflix: 1
Prev Page 2 of 51 Next Prev Page 2 of 51 Next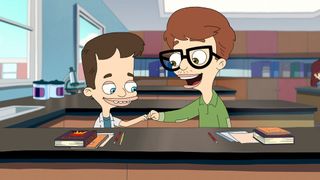 2. Big Mouth
Created by Nick Kroll, Andrew Goldberg, Mark Levin, and Jennifer Flackett, Big Mouth is a fictionalization of Kroll and Goldberg's teenage years in Westchester County, New York.
The series is all about puberty, with Nick's raging hormones personified by Maurice the Hormone Monster, who wreaks havoc on his anxiety-ridden teenage life.
Season 2 has just hit Netflix, and it's still as graphic as ever in its frank portrayal of the ups and downs of being a teenager and dealing with a changing body (don't watch this one with your parents).
Seasons on Netflix: 2
Prev Page 3 of 51 Next Prev Page 3 of 51 Next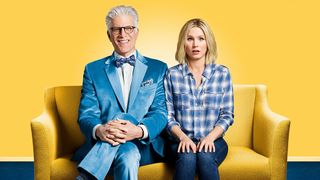 3. The Good Place
Critically acclaimed comedy The Good Place is back for a new season, continuing to follow the afterlife of a recently deceased woman who is sent to heaven by mistake.
The last season ended on something of a cliff hanger, so fans will be pleased to know that there will be a new episode every week. A great cast, clever writing and an original concept make this a must-watch.
Seasons on Netflix: 3
Prev Page 4 of 51 Next Prev Page 4 of 51 Next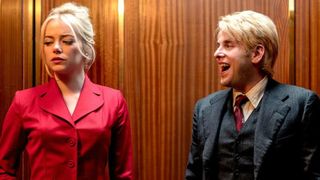 4. Maniac
Starring Emma Stone and Jonah Hill, Maniac is a dark comedy miniseries, which follows two strangers as they embark on a pharmaceutical trial for a drug that claims to solve the users problems, permanently.
In the first day of its release, the show has been met with widely positive reviews, and the entire first season is available to stream on Netflix.
Seasons on Netflix: 1
Prev Page 5 of 51 Next Prev Page 5 of 51 Next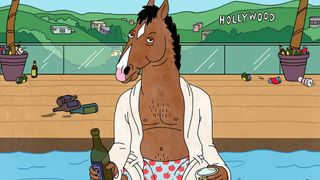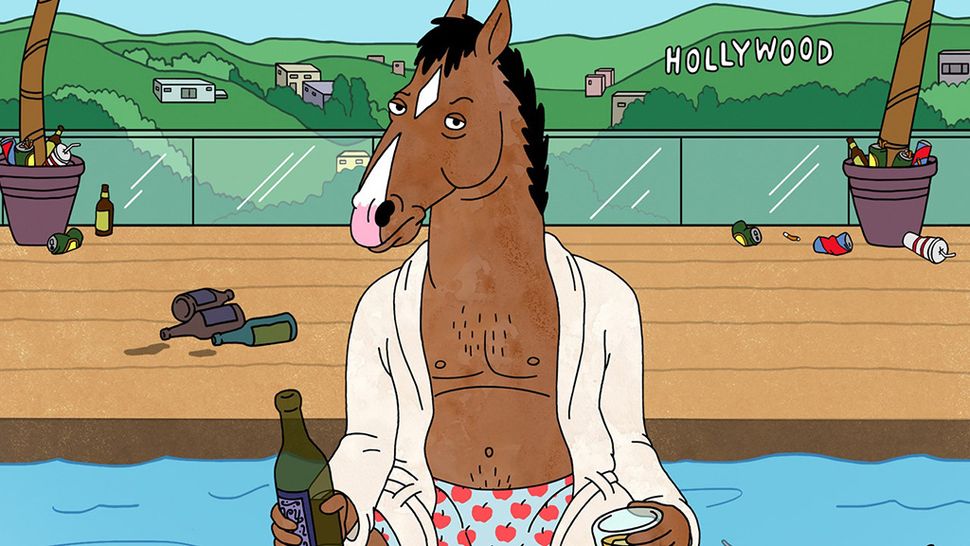 5. Bojack Horseman
Bojack Horseman is back for a brand new season, following glowing reviews for the previous four.
Following the life of washed up actor Bojack as he struggles with alcoholism, toxic relationships, and family issues, the series is just as heartwarming as it can be heartbreaking. For those who are worried it may be too dark for them, fear not - there's loads of slapstick humor, word play, and stunning animation to keep everything balanced.
Seasons on Netflix: 5
Prev Page 6 of 51 Next Prev Page 6 of 51 Next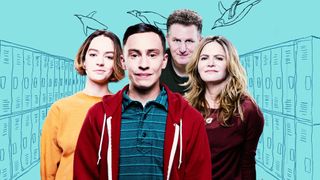 6. Atypical
Coming of age show Atypical is back for a new season, with Keir Gilchrist reprising his role as Sam Gardner, an 18-year-old with autism. Season two follows Sam as he starts thinking about colleges, and his family as they struggle to come to terms with a betrayal.
Sam may be the show's protagonist, but it's his little sister Casey who steals the limelight in the new season, as she tries to balance school, her running career, friendship, and love.
Prev Page 7 of 51 Next Prev Page 7 of 51 Next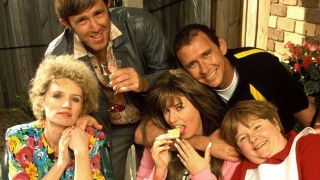 7. Kath and Kim
Everyone's talking about Kath and Kim, and for good reason too. The beloved Australian sitcom is now on Netflix, and its irreverent humor, gaudy costumes, and memorable catchphrases has captured the hearts of a new generation.
If you ever saw the ill-informed US remake starring Selma Blair and Molly Shannon, don't be put off - the original is an absolute comedy masterpiece that sits head and shoulders above the remake.
Prev Page 8 of 51 Next Prev Page 8 of 51 Next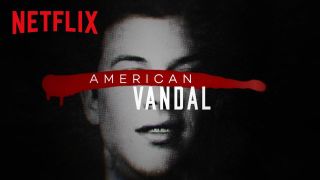 8. American Vandal
Even if you left education a long time ago, it's difficult to shake that feeling of 'back to school' at the beginning of September - with that in mind, why not try out a few high school themed shows on Netflix?
A good place to start is American Vandal, a mockumentary that examines the aftermath of a school prank that sees teachers' cars vandalized. The light-hearted ribbing of serious true crime documentaries like Making A Murderer and The Staircase has received great reviews, and the second season is set to arrive on Netflix on September 14.
Seasons on Netflix: 1
Prev Page 9 of 51 Next Prev Page 9 of 51 Next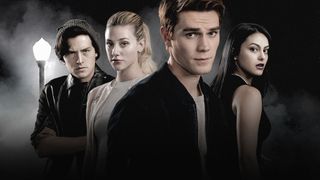 9. Riverdale
Before the new season drops on October 10, you can still catch up with the first two seasons of Riverdale, the teen drama based on the infamous Archie comic book series.
If you were a fan of Archie comics as a kid, this interpretation of the beloved characters is far darker and more mysterious than you'll remember, revolving around the murder of a local boy while the characters attempt to navigate high school, relationships, and family.
Seasons on Netflix: 2
Prev Page 10 of 51 Next Prev Page 10 of 51 Next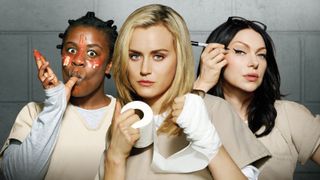 10. Orange is the New Black
Orange Is The New Black is back for its sixth season and is a show that consistently one of the best to watch, with its superb tale of life in a women's prison. It's so popular that its makers have announced that the show will be running until at least season seven.
That being said, the show is dark. Tensions and issues with the US prison system brought to the forefront and while the comedy from the first few seasons is still there, it's slathered with a fair bit of drama.
Seasons on Netflix: 6
Prev Page 11 of 51 Next Prev Page 11 of 51 Next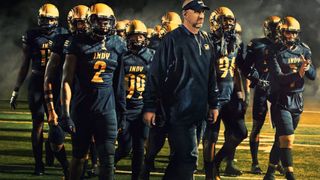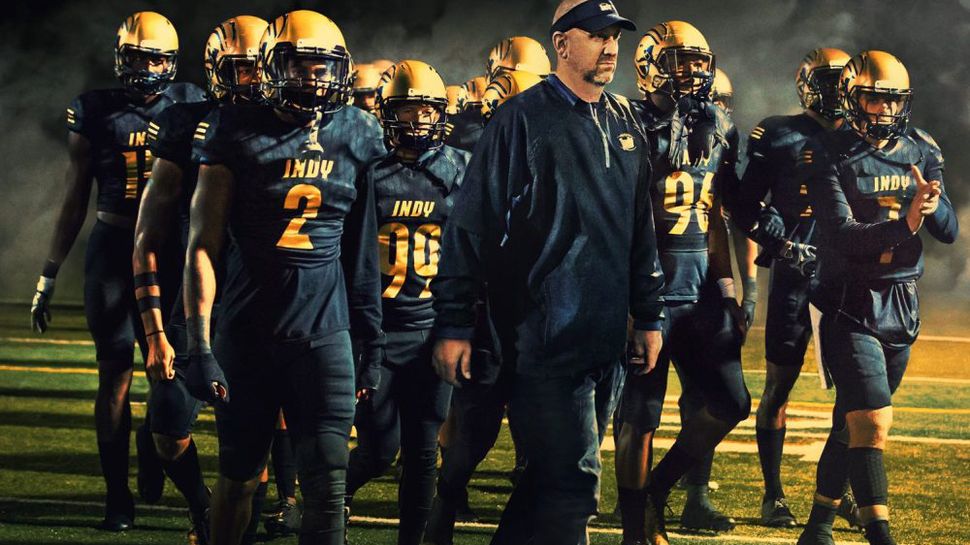 11. Last Chance U
ESPN might've had the world of sports documentaries well in hand with its 30 for 30 series. But that was before Netflix got the crazy idea to make one of its own. Inspired by an article in GQ magazine, Last Chance U follows student athletes who are one step away from never playing football again. On top of the pressures on the field, students face problems in the classroom where class absences and the fear failing hit harder than a defensive lineman. It's gritty, heart-wrenching and exactly the kind of series that gives you something to root for all while biting your nails.
Just in time for football season, the third season of the show – which follows a new team in Independence, Kansas – is now available.
Seasons on Netflix: 3
Prev Page 12 of 51 Next Prev Page 12 of 51 Next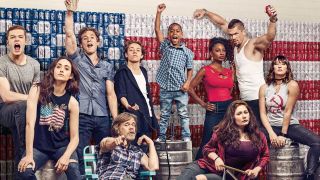 12. Shameless
Before we continue on with recommendation, Shameless comes with a warning: this show, a dramedy about a poor family in Chicago, really is shameless. Frank, played by William H. Macy will scheme his way to his next drink ... even if that means taking his own kids' lunch money. If you have ethical problems watching less-than-admirable people doing whatever it takes to make ends meet, Shameless isn't for you.
All that said, those that don't mind a bit more ... unscrupulous cast of characters will seriously enjoy Shameless's grittier, sex- and money-driven take on the Modern Family comedy.
Seasons on Netflix: 8
Prev Page 13 of 51 Next Prev Page 13 of 51 Next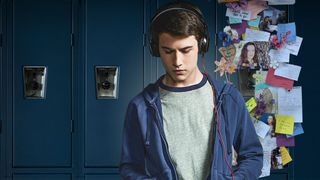 13. 13 Reasons Why
13 Reasons Why tackles tough subject matter in a way that's both heartfelt and shocking in equal measure. The show is a high school drama that revolves around a student, Clay Jensen, and his friend Hannah Baker. Hannah commits suicide, and the first season covered the 13 reasons why that happened.
As you'd expect, a lot of the topics and themes in 13 Reasons Why might be distressing for some viewers. So really bear that in mind if you're planning on watching it soon - and consider who you're planning on watching it with, too.
That said, if you can stomach the source material, 13 Reasons Why offers a well-wrought candid look at the societal pressures put on teens in the technological age.
Seasons on Netflix: 2
Prev Page 14 of 51 Next Prev Page 14 of 51 Next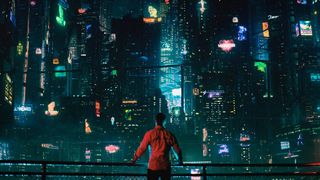 14. Altered Carbon
Netflix has had a rocky road with sci-fi adaptations - the Wachowski's Sense8 had grand ambitions but didn't quite hit the sweet spot for everyone. Altered Carbon is hoping to change that, with its unique blend of dystopian science fiction. Based on the book of the same name by Richard Morgan, the show has sparks of brilliance ( Joel Kinnaman is great) but is also occasionally ridiculous in its outset (James Purefoy hams it up throughout). It strives to be more than it actually is but we admire what it's trying to do. Oh, and it looks fantastic in 4K.
Seasons on Netflix: 1
Prev Page 15 of 51 Next Prev Page 15 of 51 Next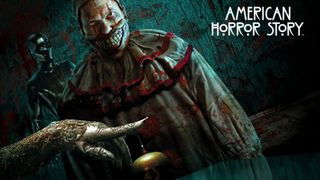 15. American Horror Story
If you feel like you've been getting too good of sleep recently, American Horror Story is all-too-happy to fix that for you. You'll find seven seasons of the show on Netflix, each of which centers around a different plot line and unique set of fears. Not sure if clowns are all that scary? Watch American Horror Story. Think porous materials are harmless? Again, watch American Horror Story. Anything you love can and will be used to scare you silly.
[Update: American Horror Story: Apocalypse, the eight season in the anthology series is out now on FX. We're not sure when it will be available to stream on Netflix, but we will update this article as soon as it lands.]
Seasons on Netflix: 7
Prev Page 16 of 51 Next Prev Page 16 of 51 Next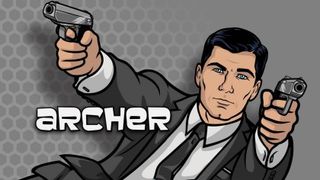 16. Archer
Given that Archer is set at the International Secret Intelligence Service (unfortunately abbreviated as ISIS), recent terror atrocities have meant the animation has been getting headlines for the wrong reasons. But don't let this unlucky nomenclature put you off.
Archer is a brilliant send-up of spy movies of yore, complete with some of the best voiceover talent - many of which have been pruned from the cast of Arrested Development. Now in its ninth season, Archer is still one of the best cartoon comedies around.
Seasons on Netflix: 9
Prev Page 17 of 51 Next Prev Page 17 of 51 Next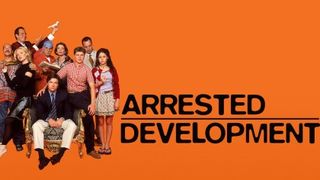 17. Arrested Development
If it wasn't for Netflix, Arrested Development would have stayed as a three-season wonder. The streaming giant decided to take a gamble and fund a fourth season of Mitchell Hurwitz's brilliant family comedy and we are glad it did. While splitting the family up for most of the season meant some of the spark had disappeared - this was done to fit in with the actors' busy schedules - the fourth season proved that there was still a lot to like about the dysfunctional Bluth family.
Filled with season-long in-jokes, perfect site gags and spot-on wordplay, Arrested Development is a comedy that needs to be watched on repeat - and even then you will find something new to laugh at.
Seasons on Netflix: 5
Prev Page 18 of 51 Next Prev Page 18 of 51 Next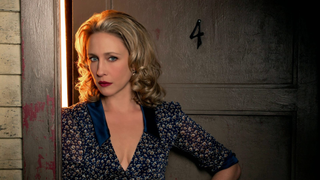 18. Bates Motel
Freddie Highmore was one of the sweetest child actors around in his younger years, playing cherubic children in the likes of Finding Neverland and the Charlie and the Chocolate Factory. Now he's a fully fledged adult he's taken a much darker turn as future Psycho psycho Norman Bates in the show Bate Motel. A prequel of sorts to the Psycho movies, Bates Motel is a fantastic spin on the horror tale, ramping up the relationship Bates has with his mother - a cold and calculating Vera Farmiga - and sprinkling breadcrumbs along the way that point to how he became who he became.
Seasons on Netflix: 5
Prev Page 19 of 51 Next Prev Page 19 of 51 Next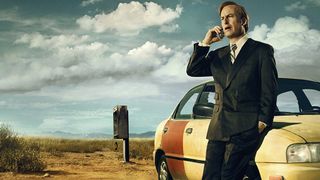 19. Better Call Saul
Better Call Saul is better than Breaking Bad. That's a sentence we never thought we would write, but it's now three seasons and it is flawless TV. It doesn't have the menace or fear that propelled Walter White in Breaking Bad, instead it takes its time to paint a picture of Saul Goodman, someone that was in Bad mainly for comic relief.
In his own show, though, creators Vince Gilligan and Peter Gould have created a well-rounded, means well character whose descent into criminality is a slow burn. Although some characters have started to appear from Breaking Bad, the show doesn't beg for the appearance of Walter White or Jesse - it's now it's own thing entirely.
Seasons on Netflix: 4
Prev Page 20 of 51 Next Prev Page 20 of 51 Next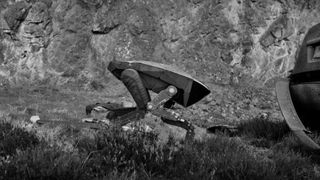 20. Black Mirror
Season 4 of Black Mirror is out now and is the darkest, most varied season of the show yet. Comprising six episodes of varying (almost feature) length, Charlie Brooker has concocted another dose of dystopian satire that riffs off everything from Star Trek to, well, schlock-horror The Driller Killer.
Before Black Mirror, Charlie Brooker was best known for his snarky looky at the news in Weekly Wipe and his fantastic, caustic look at meeja types in London's Shoreditch. Now the show has given him superstar status. For good reason, it's fantastic TV with each episode taking on a different dystopia topic, mostly framed around technology going very long. The third season was commissioned by Netflix and is in 4K, with most of the episodes being feature length.
Seasons on Netflix: 4
Prev Page 21 of 51 Next Prev Page 21 of 51 Next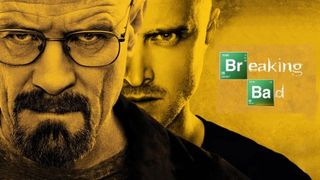 21. Breaking Bad
More addictive than the meth pushed by Walt and Jessie, Breaking Bad is brilliant binge-watching television. The initial plot is simple: a straight-laced teacher is told he has cancer and to make sure he leaves his family with the best possible life, he turns to drug making and dealing. There's method to his madness as he ends up being pretty good at it. Creator Vince Gilligan has created such a good group of characters, he is currently mining the same world again with Better Call Saul. But that has some way to go reach the highest highs that Breaking Bad offers.
Seasons on Netflix: 5
Prev Page 22 of 51 Next Prev Page 22 of 51 Next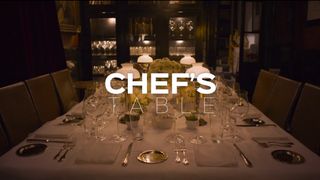 22. Chef's Table
The words 'food porn' get thrown around a lot these days, and typically are preceded by a hashtag and proceeded by us viciously rolling our eyes. But Chef's Table is the real deal – 4K footage of some of the best chefs in the world making their signature dishes and doling out morsels of philosophy to keep your mind just as engaged as your stomach.
Parts of the show come off as a bit too heady for the source material and are prone to veering a bit off course (there's multiple scenes where a particular chef talks about polygamy for some odd reason) but overall most of the chefs come off as genuinely eccentric masters of their craft.
Seasons on Netflix: 4
Prev Page 23 of 51 Next Prev Page 23 of 51 Next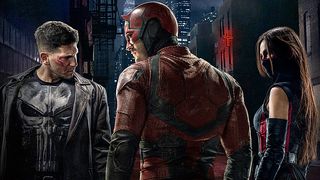 23. Daredevil
When it comes to superhero movies, Marvel are bossing DC thanks to the rich tapestry it has weaved with its cinematic universe. Its TV shows, which now include Daredevil, Iron Fist, Jessica Jones and Luke Cage, just keep getting better.
Daredevil is superb television, regardless if you are a superhero fan or not. Matt Murdoch's (Boardwalk Empire's Charlie Cox) rise from blind lawyer to vigilante is brutal and steeped in realism. The reason it works so well is that it doesn't shy away from being violent - each crack and crunch is a world away from Ben Affleck's terrible movie version. And special mention has to go to Vincent D'Onofrio as Wilson Fisk, his best role since the tortured Private Pyle.
[Update: Netflix has confirmed that Daredevil will be back on October 19 for its third season.]
Seasons on Netflix: 2
Prev Page 24 of 51 Next Prev Page 24 of 51 Next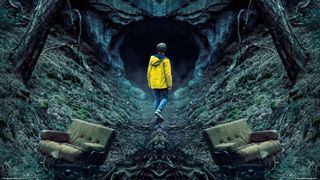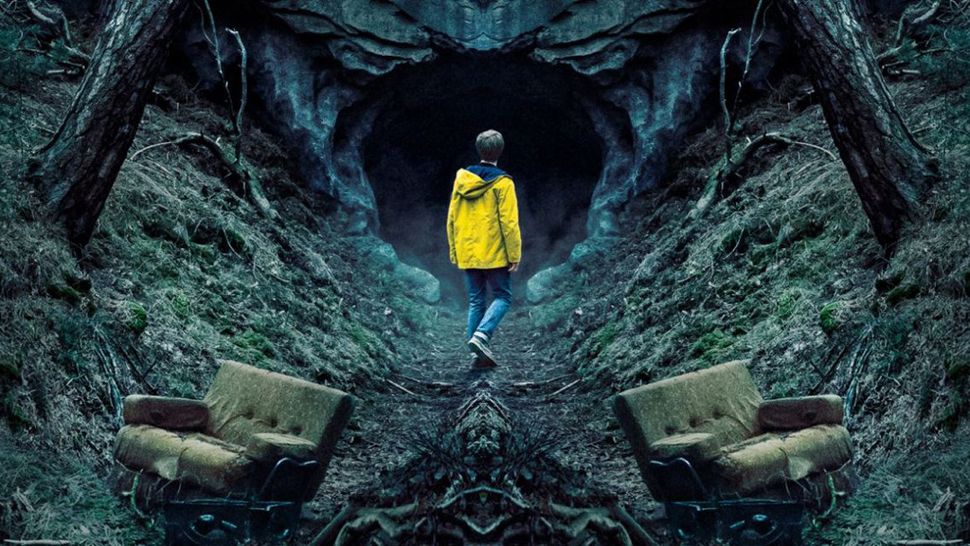 24. Dark
Wish your fairy tales were a bit ... darker? Dark is a German-language supernatural thriller in which the disappearance of two children in a small town brings the fractured relationships and dark pasts of the people living there to the surface.
Adding a touch of Scandinavian crime thriller to American drama, Dark is an example of foreign-made TV from Netflix that translates into every territory.
Seasons on Netflix: 1
Prev Page 25 of 51 Next Prev Page 25 of 51 Next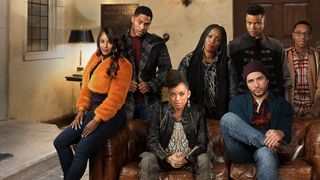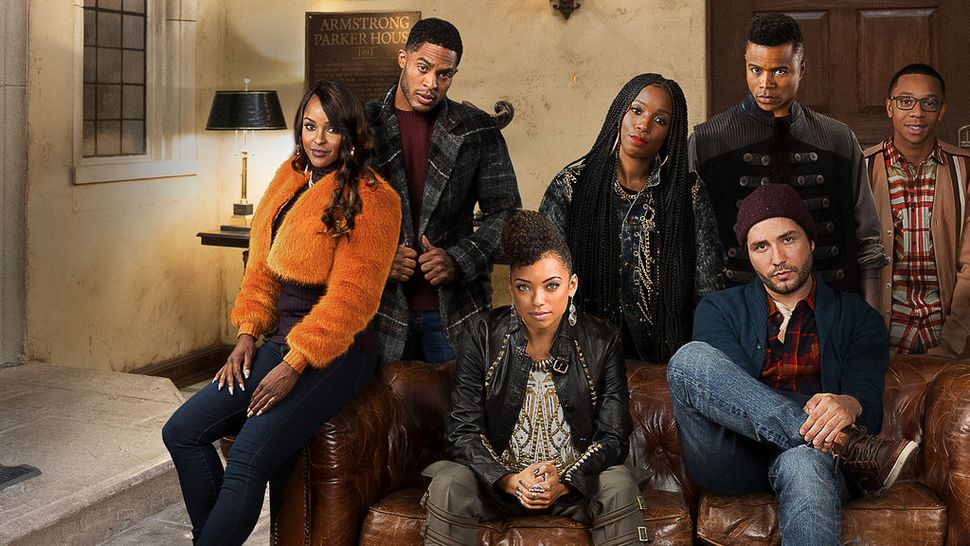 25. Dear White People
If you like your cultural analysis with a dose of humor, Dear White People is the show for you. Starring Logan Browning at the conflicted Sam White, Dear White People navigates the tricky grounds of race relations in America in the post-Obama-but-yet-not-post-racism era. The first few episodes back away from hitting on anything too heavy but come episodes five and six, you get a biting sense of why this show is so needed at this point in our history. Funny, clever and dripping in wit, Dear White People isn't so much an attack on American ideals as it is a series about exploring, explaining, defending and deliberating the issues facing people of color in the US.
Seasons on Netflix: 2
Prev Page 26 of 51 Next Prev Page 26 of 51 Next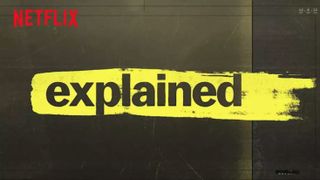 26. Explained
Created by Netflix and Vox Media, this handy and smart series takes a look at some of the most popular ideas and tech around today and explains them in a way that's poignant in its presentation without feeling overwhelming to take in.
From the racial wealth gap, cryptocurrency amd why diets rarely work through to K-Pop and the stock market, it's an insightful look at the problems, ideas and trends around today and the stuff that could shape tomorrow. At the very least, it gives you enough knowledge to have a really good debate down at the pub.
Seasons on Netflix: 1
Prev Page 27 of 51 Next Prev Page 27 of 51 Next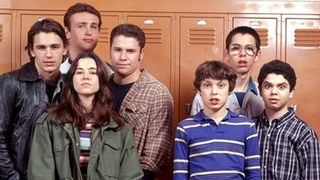 27. Freaks and Geeks
On the list of shows that were tragically cut down before their prime, Number 1 is Firefly. Number 2, however, is Freaks and Geeks, the show that served as a launching pad for some of our favorite stars in comedy today. Brash, mischievous and hysterical, James Franco, Jason Segel and Seth Rogen provide a perfect counter-balance for the tepid (and completely loveable) Linda Cardellini.
The show scores a spot on our list and in our hearts because at the end of the day we've all been Cardellini's character, Lindsay. We've all been picked on, called a nerd and genuinely loved something - whether that's cellphones, computers, televisions, whatever. And just when you think you'll never fit in, the right group of people somehow find their way into your life.
Seasons on Netflix: 1
Prev Page 28 of 51 Next Prev Page 28 of 51 Next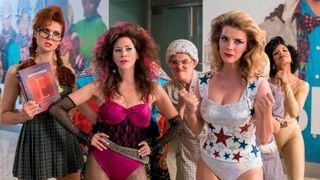 28. GLOW
The long-awaited second season of the female wrestling comedy GLOW is finally here. The Gorgeous Ladies Of Wrestling have returned and this time they've been commissioned for a full series of their trashy, hot-pink, hairspray-fuelled wrestling show led by their coked-up director (played by Marc Maron). Early reviews suggest the second season could potentially even outshine the first for its refreshing female-fronted cast and writers and its brilliant balance between empowerment and exploitation. It's a must-watch.
Seasons on Netflix: 2
Prev Page 29 of 51 Next Prev Page 29 of 51 Next
29. Grey's Anatomy
While I've always been more of a Scrubs person myself, it's hard to knock Grey's Anatomy - a medical drama that has outlasted some of the best in the genre, including the long-venerated ER and House. What keeps the show moving is the introduction of new medical staff and the ensuing relationships with old cast members. There's also scandals and hook-ups that help keep the show spicy.
Sure Grey's might not have the ethical quandaries of shows like ER or House, nor the comedic backbone of Scrubs, but Grey's has enough star power (thanks Patrick Dempsey!) and interwoven plot lines to last another decade at least.
Seasons on Netflix: 14
Prev Page 30 of 51 Next Prev Page 30 of 51 Next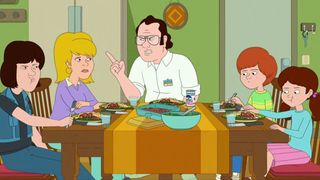 30. F is For Family
Based on the life of comedian Bill Burr, F is for Family is a funny and endearing cartoon set in 1970's American suburbia, and centers around Burr's father Frank Murphy.
A little like an even more adult version of The Simpsons, the series is all about 70's nostalgia, with musical, costume, and cultural throwbacks interspersed with Frank's profane rants at his misbehaving children and long suffering wife Sue.
Full to the brim with laugh-out-loud moments, the series is just as heartwarming as it is hilarious.
Seasons on Netflix: 2
Prev Page 31 of 51 Next Prev Page 31 of 51 Next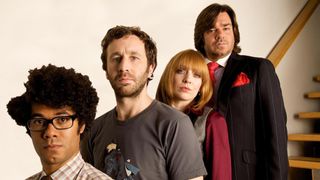 31. The IT Crowd
Calling The IT Crowd the British version of The Big Bang Theory is an insult to one of the greatest 'nerd' comedies of all-time. Even though the show ran for a scant four seasons, it remains one of the best parodies of modern geekdom. If you need a break from all the murder mysteries and crime fighting shows on the streaming service, the IT Crowd is a harmless, hilarious take on life in the world of IT and thoroughly deserves its cult status.
Seasons available on Netflix: 4
Prev Page 32 of 51 Next Prev Page 32 of 51 Next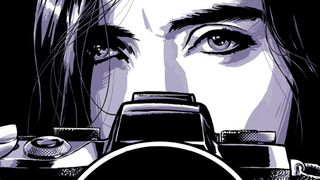 32. Jessica Jones
And there was us thinking that Daredevil's subject matter was dark. Jessica Jones is another tale set in Hell's Kitchen that may be under the Marvel banned but is about as far removed from the bromance of Thor and Iron Man that you are likely to see.
Breaking Bad's Krysten Ritter is superb as the titular Jones, a private detective with superpowers and super issues. This is nocturnal noir that moves in the same circles as Daredevil - figuratively and literally as both characters will eventually team up in the Defenders. It may not have the bone-crunching violence that Daredevil is famed for, but there's enough booze, sex and black humor on the screen to make this a cracking comic-book caper that's strictly adults only.
The second season arrived in March 2018, adding 13 new episodes to this great show. Don't miss our full Jessica Jones review!
Seasons on Netflix: 2
Prev Page 33 of 51 Next Prev Page 33 of 51 Next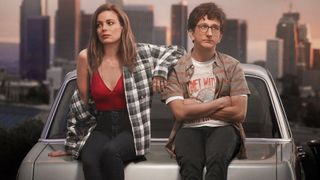 33. Love
This awkward rom-com has been penned by Judd Apatow and it's yet again another hit for Netflix Originals. It's a similar bedfellow to Master of None, but it improves on the themes of dating, love and city life with characters that are more rounded and a touch more believable as they fail, give up and start over again in rapid succession. Community's Gillian Jacobs is great as the prim Mickey, while Paul Rust is effortless as slacker Gus. The show stealer, though, is Apatow's uber talented daughter Iris who plays a frankly horrible child star.
The 'will they, won't they?' shenanigans continue in the second season - those expecting a plot-heavy season will be disappointed, though, as Love meanders through its storylines - which is no bad thing (and more realistic) if you ask us.
Love's third and final season, the third, is also ready to watch. You can finally lay this rocky relationship to rest. Phew.
Seasons on Netflix: 3
Prev Page 34 of 51 Next Prev Page 34 of 51 Next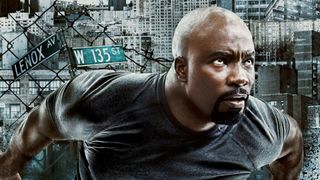 34. Luke Cage
Luke Cage is back for a second season and this time he's brought some of the other TV superheroes along for the ride. This season sees Cage teaming up with the Iron First for what is an other assured stab at the Luke Cage mythos.
After making his debut in the first series of Jessica Jones, Luke Cage is now firmly rooted in Hell's Kitchen and over two seasons (and two shows), the character has matured into something of a powerhouse. The second season still suffers from the same slump the first did, but after the mediocre The Defenders and the plain bad Iron Fist, this is a breath of fresh air.
Seasons on Netflix: 2
Prev Page 35 of 51 Next Prev Page 35 of 51 Next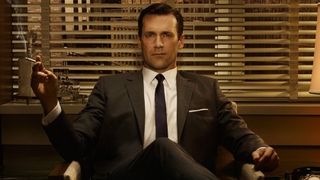 35. Mad Men
Mad Men is more addictive than the cigarettes Don Draper is trying to market us. If you've never watched it, essentially Mad Men is a show about everything we now consider taboo in glaringly harsh light. Set in 1960s America, inter-office intercourse is par for the course, along with ashtrays overflowing with cigarettes, sexism at the highest levels and a complete disregard for morals so long as it serves the characters on their climb to the top of the corporate ladder. Don Draper (Jon Hamm) and his assistant Peggy Olson (Elisabeth Moss) shock and entertain us by showing the lifestyles of the advertising executives who got the public to buy cigarettes long after they knew the health risks.
Seasons on Netflix: 7
Prev Page 36 of 51 Next Prev Page 36 of 51 Next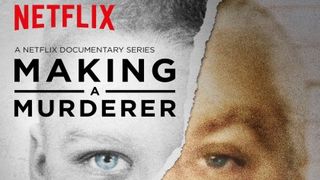 36. Making a Murderer
True crime stories are so hot right now, evidenced by the immense popularity of the podcast Serial and HBO's The Jinx. Netflix's original series Making a Murderer however, is probably the hottest of them all, documenting and recounting the trials of Steven Avery and Brendan Dassey, two working-class Americans accused of the murder of 23-year-old photographer Teresa Halbach. Over its 10 episodes, the show exposes the failings of the Wisconsin justice system in blood-boiling detail. Having spent 18 years in prison for a crime he did not commit, Steven Avery is exonerated based on new DNA evidence.
However, shortly after his release, he becomes the prime suspect in Halbach's murder, and Avery is put through the ringer once again by law enforcement figures that seem to have it out for him. What follows is an anger-inducing sequence of events that involve forced confessions, unconvincing (and possibly planted) evidence, dodgy lawyers and a complete presumption of guilt from almost everyone involved. Compelling, infuriating and tragic, we guarantee you won't be able to stop watching Making a Murderer once you've started.
Seasons on Netflix: 1
Prev Page 37 of 51 Next Prev Page 37 of 51 Next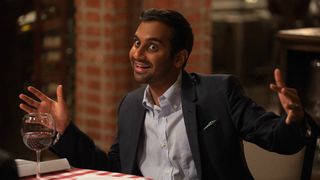 37. Master of None
Master of None takes Ansari out of Amy Poehler's shadow and brings him into his own, showing audiences a side of the comedian that anyone in their mid-20s or early 30s can relate to. Like Louie, Master of None covers the oddities of everyday life, incorporating all the heartfelt moments and awkward situations that come with the territory.
If you haven't watched it, now's a good time – the second season just arrived.
Seasons on Netflix: 2
Prev Page 38 of 51 Next Prev Page 38 of 51 Next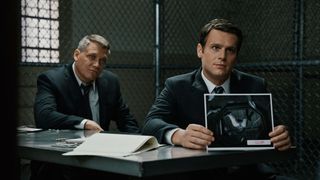 38. Mindhunter
David Fincher is no stranger to Netflix, he's heavily involved in House of Cards as producer and directed the first episode, but Mindhunter is Fincher going ... well, full Fincher. It's based on John Douglas' book of the same name and charts the life of an FBI profiler whose job it is to track serial killers. It's set in the '70s and all 10 episodes of the show ooze appeal. It's a sinister mashup of Silence of the Lambs and Mad Men and stars the superb Anna Torv - of Fringe fame.
Fincher directs four episodes and the whole thing has been written by Joe Penhall who wrote the screenplay for The Road.
Seasons on Netflix: 1
Prev Page 39 of 51 Next Prev Page 39 of 51 Next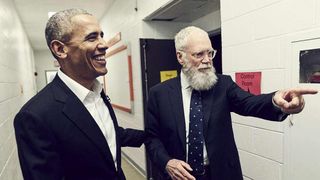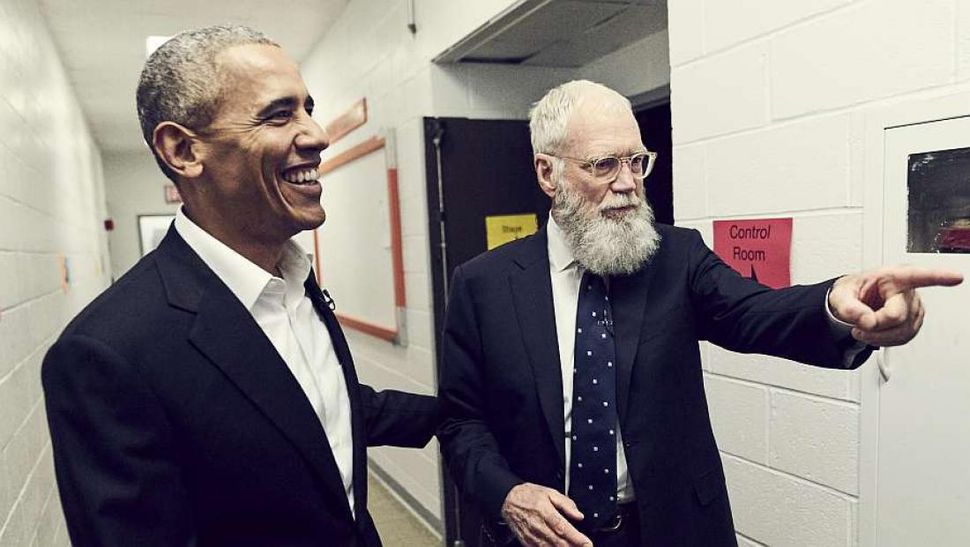 39. My Next Guest Needs No Introduction
My Next Guest Needs No Introduction has a simple but fantastic premise: What if, instead of having David Letterman host a late night talk show, he sits down with some of the most prominent people in entertainment and politics and just talks to them, person-to-person. There's no big band to play him off, no goofy segments to fill time, and no commercial breaks. It's just Letterman and his guests for 50 minutes at a time. The inaugural episode stars former US President Barrack Obama, which in and of itself makes it worth watching.
Seasons on Netflix: 0.1 (There's only one episode out right now)
Prev Page 40 of 51 Next Prev Page 40 of 51 Next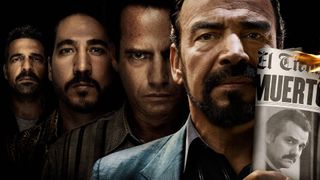 40. Narcos
Narcos is that wonderful thing: a TV show that doesn't scrimp on controversy. Based on the exploits of Columbian drug lord Pablo Escobar, the show examines the criminal's rise to the top of one of the biggest drug rings the world has seen, while constantly trying to avoid the clutches of the DEA.
Uncompromising, uncomfortable but completely unforgettable, Narcos is exactly the sort of thing that Netflix should be commissioning. It's also the sort of thing that HBO would have snapped up just a few years ago - which is very telling as to where television is today.
The third season of Narcos is out now!
Seasons on Netflix: 3
Prev Page 41 of 51 Next Prev Page 41 of 51 Next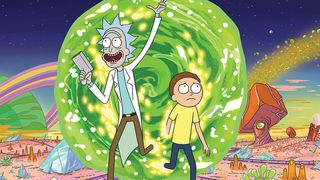 41. Rick and Morty
Rick and Morty has enjoyed an almost obsessive cult following since its release in 2013, and with three seasons on Netflix, there's a lot to catch up on if you haven't seen it yet.
The series follows the crazy inter-dimensional adventures of mad scientist Rick Sanchez and his timid grandson Morty, as they navigate both the multiverse and fraught family relationships.
Part of it's wide appeal is creator Dan Harmon's masterful combination of side-splitting humor with sometimes devastating emotional depth, meaning Rick and Morty is a series you will unlikely be able to stop watching once you start.
Seasons on Netflix: 3
Prev Page 42 of 51 Next Prev Page 42 of 51 Next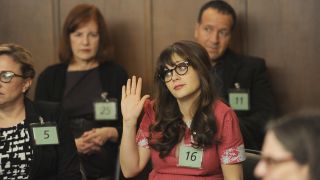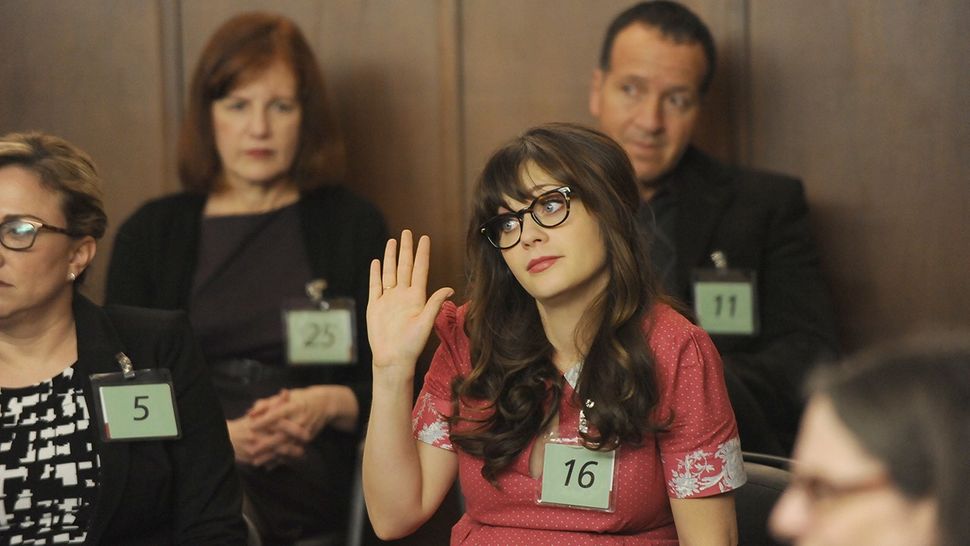 42. New Girl
Zooey Deschanel is adorkable - a word that we hate to use but describes her character of Jess perfectly. The plot lines are thin here but the comedy is sheer gold as Jess lives with a gaggle of guys who just can't seem to get their lives together. Now going into its last season, Jess has a man-crush and while we don't want to ruin the surprise here, the long journey from single life to nearly married is one well worth taking.
Seasons on Netflix: 6
Prev Page 43 of 51 Next Prev Page 43 of 51 Next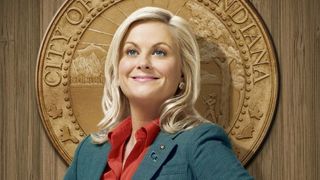 43. Parks and Recreation
We always knew Amy Poehler was funny. Sketch after sketch on Saturday Night Live proved she had the comedic timing of a professional stand-up mixed with the creative capacity of an executive producer. Each episode of Parks and Rec is a chance to see Poehler do what she does best, with an excellent supporting cast of Nick Offerman, Chris Pratt, Aubrey Plaza and Rashida Jones behind her every step of the way. While we were sad to see the show come to a heart-wrenching conclusion this year, the finale in February was the perfect excuse to go back and binge-watch the entire series from start to finish.
Seasons on Netflix: 7
Prev Page 44 of 51 Next Prev Page 44 of 51 Next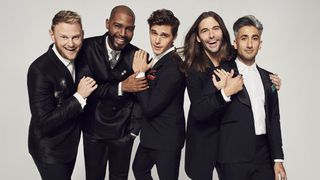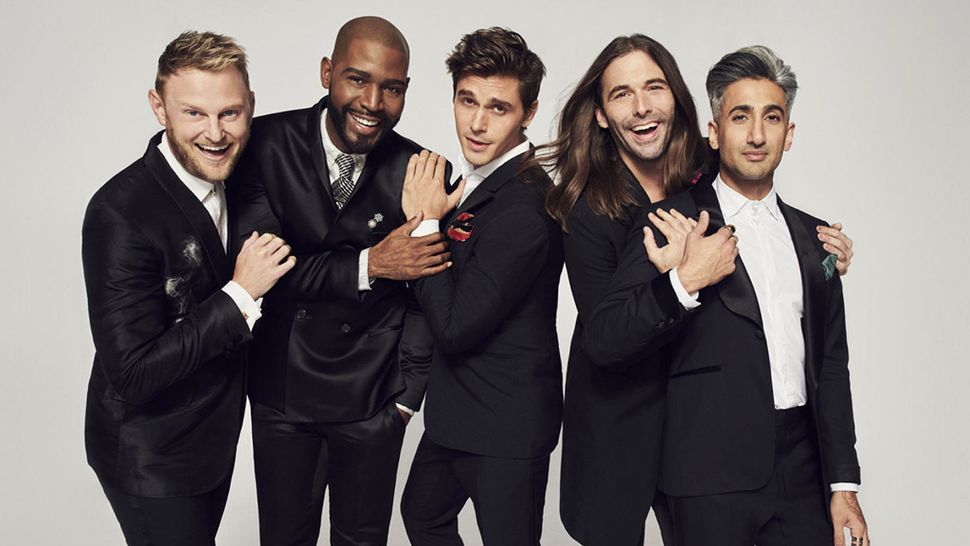 44. Queer Eye
Need a dose of feel-good TV to help cope with today's rocky political landscape? Check out Queer Eye, a show about being the best you with help from five of the coolest dudes on the planet. The show just entered its second season and we're still loving the premise of taking people stuck in a rut and hoisting them to the self-respecting, self-loving person we all want to be.
Seasons on Netflix: 2
Prev Page 45 of 51 Next Prev Page 45 of 51 Next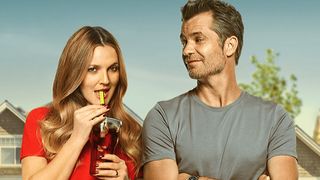 45. Santa Clarita Diet
Santa Clarita Diet is sort of like if the show Dexter met Modern Family. It stars Drew Barrymore as the stereotypical TV mom, with one simple, but quite interesting difference: she likes eating people.
This brand-new show on Netflix is a great send up of the family sitcom, taking all the tropes that make Modern Family and the like so successful, then turning them on their head, and then eating their head. And be warned: when things are eaten it's all very grizzly – so much so that it could give The Walking Dead a run for its money. That said, it's probably best to put the kids to bed first.
The second season of Santa Clarita Diet came to Netflix in March 2018, and proves this high-concept show isn't a one-season blow-out.
Seasons on Netflix: 2
Prev Page 46 of 51 Next Prev Page 46 of 51 Next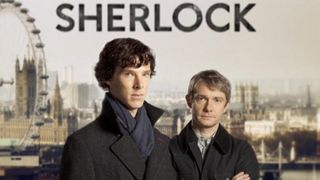 46. Sherlock
It shouldn't work but it really really does. This modern retelling of the Sherlock Holmes stories is as good as it gets. Benedict Cumberbatch is everything you want in a Holmes - someone that wallows in wit, weirdness and warmth. While Martin Freeman plays Dr Watson as he plays all his characters - he's the everyman that has to learn how to deal with his extraordinary colleague. Episodes are scarce but each one is feature length, which gives them time to breath. Let's just hope these two superstars can find time in their busy schedules to keep doing the show.
Seasons on Netflix: 4
Prev Page 47 of 51 Next Prev Page 47 of 51 Next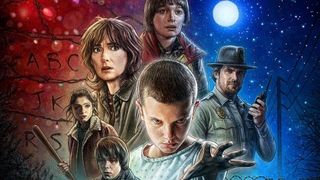 47. Stranger Things
When it comes to TV and movies, the '80s is the nostalgia decade of the moment. Whether it's Jeff Nichols' Midnight Special that plays like a Steven Spielberg film, if Spielberg still made films like he did in the Eighties, or The Goldbergs and Red Oaks mining the decade for laughs, filmmakers can't get enough of the shell suits and Sony Walkmans.
Stranger Things is another brilliant homage to this era. Leaning heavily on Spielberg, John Carpenter and Stephen King the story revolves around a small town, a group of friends, a missing person and a dodgy science lab. Writing anything else would give away the myriad twists in a show that is full of brilliant creepy fun.
The second season of Stranger Things will be available to stream on Oct. 27.
Seasons on Netflix: 1
Prev Page 48 of 51 Next Prev Page 48 of 51 Next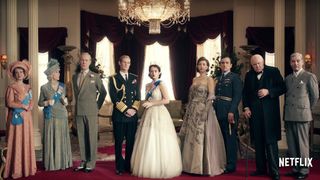 48. The Crown
Is The Crown Netflix's crowning glory? Not quite, but it is a sumptuous look at one of the world's most famous families: the Royal family.
Charting the early years of the relationship between the Queen (Claire Foy) and Prince Philip (former Doctor Who Matt Smith), the show was written by Peter Morgan and, at £100 million, is one of the most expensive TV series ever made. Which means there's enough pomp and ceremony to keep those pining for a Downton Abbey replacement happy.
The second season continues to chart the queen's life, tracing major events from 1957 to 1963. We're ready for season 3, in which Olivia Colman takes over the lead role.
Seasons on Netflix: 2
Prev Page 49 of 51 Next Prev Page 49 of 51 Next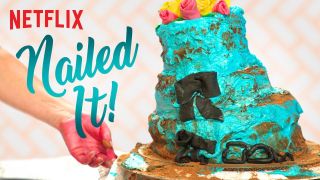 49. Nailed It!
If The Great British Bake Off makes you feel inadequate, you should try Nailed It!, the baking show for people who suck at baking. The series sees three contestants per episode take on two impossible baking challenges, with the winner receiving $10,000.
Hosted by the infectiously upbeat Nicole Byer and suave French pastry chef Jaques Torres, this show is guaranteed to make you smile.
Prev Page 50 of 51 Next Prev Page 50 of 51 Next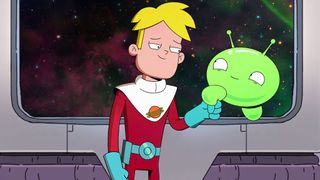 50. Final Space
After human prisoner Gary meets a planet-destroying alien, they must go on an interstellar mission to save Earth. Alongside a ragtag team of misfits, Gary embarks on a journey through space to find out the true meaning of 'final space', or where the universe ends.
Laugh-out-loud funny, and surprisingly emotional, the series was picked up for another season in May 2018.
Seasons on Netflix: 1
Prev Page 51 of 51 Next Prev Page 51 of 51 Next
Read More